Wildlife Sanctuary Costa Rica
The NATUWA volunteer program is an excellent opportunity for people to collaborate with their skills, minds and hearts in support of the NATUWA mission. The time and talent that the volunteers bring is diverse, exciting and very appreciated. The time and volunteer effort help NATUWA to involve the public with our work, raising funds and generating resources to better meet the needs of the mission we serve.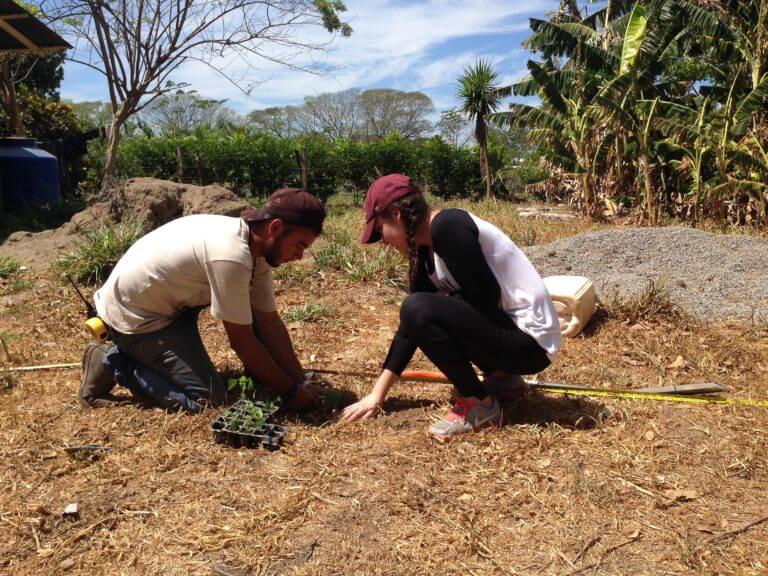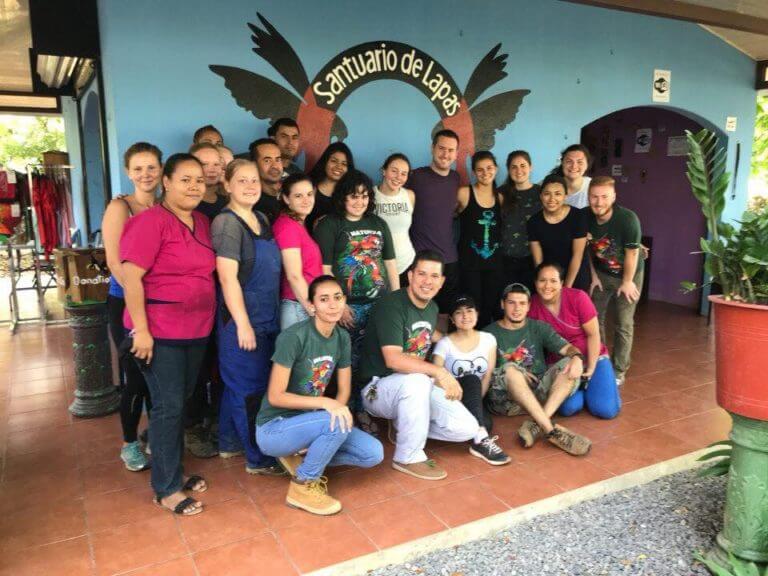 Amazing
volunteer experiences
I was a volunteer at Santuario de Lapas (SdL) twice. The first time was with International Student Volunteers and the second was on my own. Both trips, SdL was welcoming, encouraged direct involvement in the care of the animals (feeding, cleaning, etc.), and made sure to educate me on the significant issues surrounding the animals, why the issues existed, and how I could continue to help, even after leaving SdL. The food is amazing, the sleeping quarters were great, and the site is pristine. In my opinion, there is no better place to spend a few weeks volunteering, learning about the environment, and becoming a part of the community.
Un luogo magico con l approccio corretto nei confronti degli animali rispettando la loro natura ed etologia , fanno tutto il possibile x il benessere degli animali. Una esperienza indimenticabile, dove ho conosciuto e lavorato con persone splendide e amabili, tutto in sintonia nel rispetto degli animali e della natura, un luogo che ho nel cuore e dove tornero sempre volentieri
Sanctuary and Place of Refuge. NATUWA is an amazing place. I return every year to visit because it is such a wonderful project that is truly dedicated to the conversation of wildlife in Costa Rica. I have been to other animal sanctuaries in Costa Rica, but NATUWA by far exceeds all the others I have seen. The workers are caring and the animals are lively and active. Thank you for all that you do at NATUWA!
A more down to earth facility. It's a good facility and the people that works there are kind and helpful. There is always something to do. During the work hours you will find your self alot with the animals. What is so special about this place is that you keep a neutral relationship with the animals, without ending up treating them like pets. It's more down to earth and you feel like you are doing the right thing when the animals are treated with the respect they diserve. The atmosphere and the environment in the park are just amazing. You will definitely feel like you're a part of the surounding rainforest in the park. One more great thing about Natuwa is that it's not more people than animals at the park like it can be in other rescucenters. To shorten it all, if you like animals and want a REAL experience with them Natuwa is the right choice for you.
Natuwa is a great place where you can learn a lot about the animals of Costa Rica and the importance of not domesticating wildlife! It's a great place. I would recommend it to everyone who wants to learn about animals and nature. It's great to see the progress that's going on here. There is a lot of different work to do so it never gets boring. Amazing place with amazing people!
I came to NATUWA in June of 2017 and loved the volunteer experience. Within a few days I felt like I had become family with the workers and other volunteers. The work at NATUWA can be very difficult due to the hot and humid climate, but it's rewarding knowing that you are helping animals. After seeing some other sanctuaries in Costa Rica, I can definitely say that NATUWA has the most knowledgeable owners and best staff in the country.
Costa Rica Animal Sanctuary. In the spring of 2012, I visited NATUWA on an Alternative Spring Break with Ramapo College of New Jersey. Throughout our weeklong spring break, I loved working side by side with the Rodolfo and the rest staff at the sanctuary on various tasks, ranging from feeding and caring for the animals to preparing the property for new enclosures to be built. It was great to see that all of the rescued animals were receiving such excellent care. I also found it very interesting to learn about all of the animals and the importance of conservation.
Greatest animal sanctuary in Costa Rica have stayed at Natuwa twice and have volunteered in the feedings and other activities around the sanctuary. It is an amazing place to do great work and help out.
A beautiful place of refuge for animals and humans to develop a relationship together for the environment, conservation, and passion. The humans need the animals just as much as the animals need the humans. Over the past five years I've watched NATUWA grow into an amazing place connected through a beautiful ecosystem, led by beautiful minds. It is always an honor to walk the paths and listen to the animals. Rodolfo's knowledge and purpose gives others the confidence to put others and animals first, looking for nothing in return. Every time I return to NATUWA, I feel at home and welcomed as if it's my own. The volunteers are friendly and all on a different journey to the same place.
A sacred nest for animals who need protection. My time was spectacular. Rodolfo deeply cares for every animal and volunteer at the sanctuary- it is obvious in the way he talks about them. He is a very kind, thoughtful and creative human who has built something magnificent. The grounds are well kept, and the animals are so happy many have recently had offspring. Volunteers extend their stays because they enjoy their time so much- and give off a very positive vibe when talking to them.